Empowering 
Sustainable,
Equitable Places          
February 24th and March 1st, 2022
This event has passed. EXPLORE BELOW ABOUT THE TOPICS COVERED AND WATCH RECORDINGS OF THE EVENT'S PANELS AND BREAKOUT ROOMS.
Attendees learned about upcoming place-based initiatives, learned how to start and sustain cleantech partnerships, and connected with potential partners for current projects and future funding opportunities. Breakout sessions focused on a variety of community types such as rural, urban, low-income and minority-majority communities and the specific concerns around environmental justice and inclusion in project planning. 
Our goal was to help community leaders, developers, and clean energy technology creators meet and learn from each other, starting conversations that can lead to collaboration opportunities. Discussions explored how meaningful community engagement can support the advancement of sustainable technology deployments to create equitable and resilient places. This event was sponsored by the California Energy Commission.
WELCOME 
Panel
 Framing Visions for place-based Zero Net Energy Developments
 PANEL 
 Framing a Vision for Sustainable, Affordable Housing 
SMALL GROUP DISCUSSIONS 
 Discussions to be started with a five minute presentation by panelists
PROMOTING YOUR PLACE
 Learn how to create a profile for your place on Empower Innovation
NETWORKING 
 Connect with attendees through our virtual networking tool
 CLOSING
Close
View Agenda
Watch the event here to learn:
How technology/project developers and communities can work together to better understand community priorities and determine which technology solutions are a good fit
How sustainable housing can leverage clean energy technologies and advanced construction practices to enhance affordability and save residents money
How to encourage and promote current place-based initiatives and inspire future ones
How to get involved in local development and support the advancement of clean energy technologies to bring benefits to your community
What funding and financial incentives are available for your projects
Meet The SPEAKERS
NOemi O. Gallardo
Public Advisor, California Energy Commission, Host
Thomas Jensen
Entrepreneur Futures, Moderator
Kate Ringness
Managing Director, SmartBlock Communities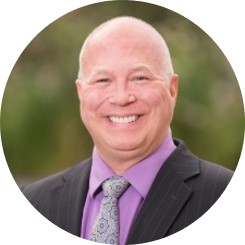 Jim Baker
President and CEO, RCF Connects
Colleen Callahan
Co-Executive Director, UCLA Luskin Center for Innovation
Therese Peffer
Associate Director, California Institute for Energy and Environment, UC Berkeley
Sam Irvine
Director of Operations, ZNE Alliance
Tanya Barham
CEO & Founder, Community Energy Labs
Heather Hochrein
CEO & Founder, EVMatch
JOIN EMPOWER INNOVATION TO STAY IN TOUCH WITH OUR PANELISTS, MODERATORS, AND TO CONNECT WITH OTHER PARTICIPANTS.